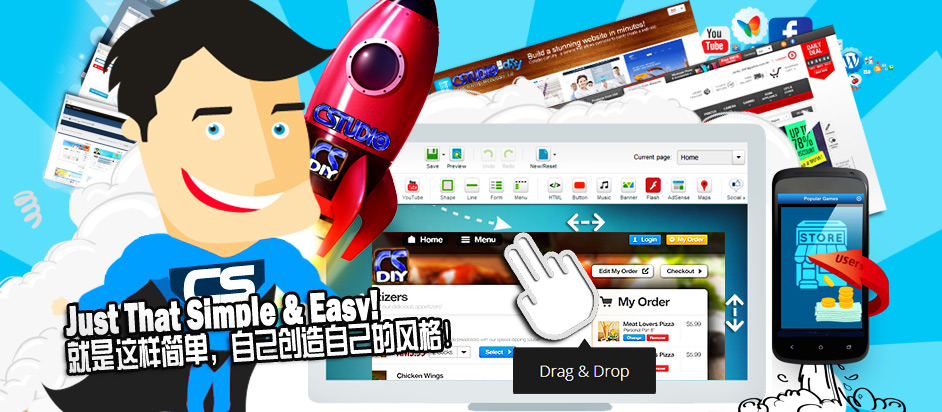 ---
-The Prefect DIY Web Builder Tool-
Simple and fast set up your own company's website
---
-What is the DIY Website Builder?-
DIY website builder allow you to choose a different style of templates design to suit your needs for your website.
Our DIY website builder tool is very simple to use. You only need is to drag and drop, in order to add a new item,
all the application are pre-installed, you do not need to worry about coding or additional downloads.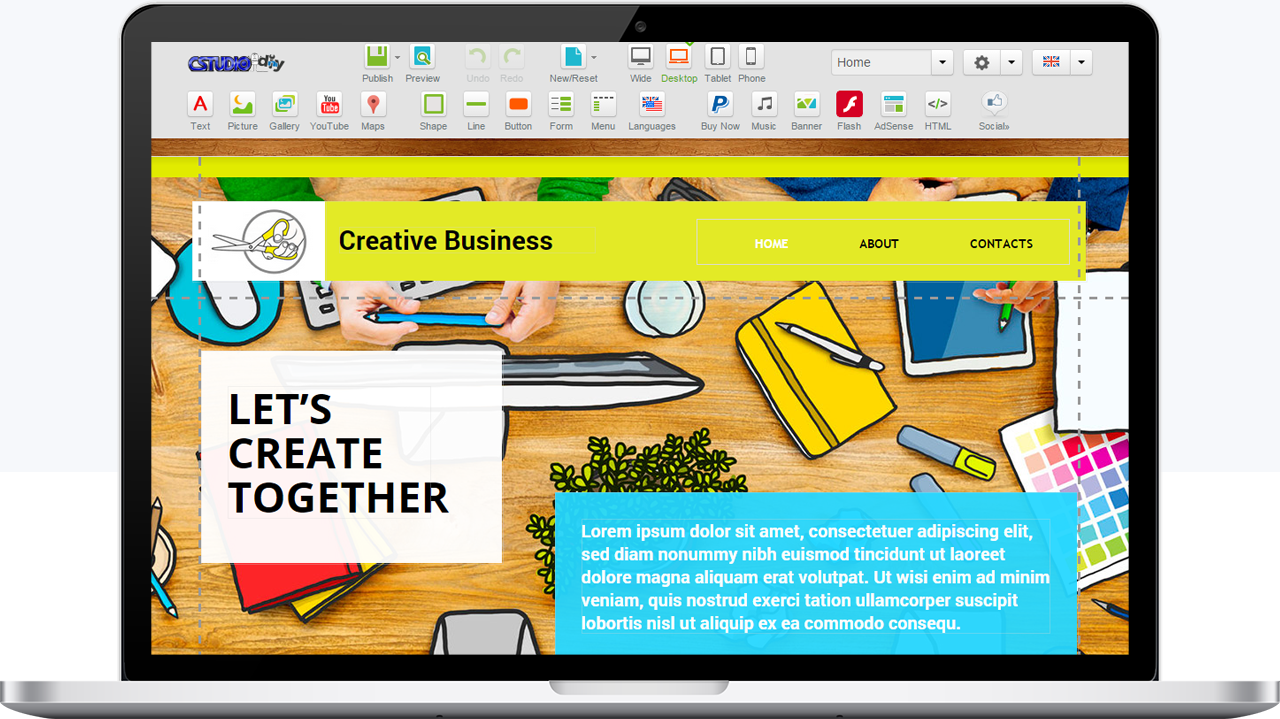 -Customizable Templates To Set You Apart-
Our professional designers spend their days creating different styles and beautiful templates to suit your needs.
You certainly have a favorite type of website. Our DIY web builder best features,
can easily allow you to change fonts, colors, backgrounds and images with just a single touch.
Ready to create your own website? Browse our templates now.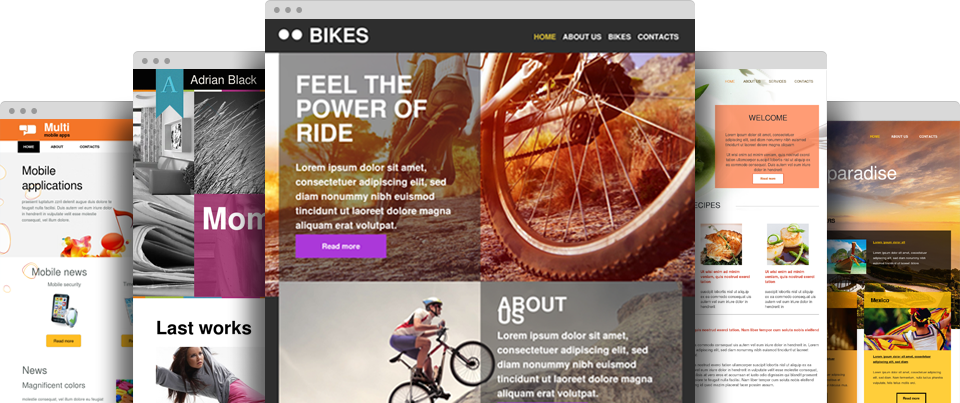 -Just Three Simple Steps Needed-

Easy To Use

DIY web builder tool - Simple and fast to set up a website.

Creating your own website has never been easier.

You do need have to be a web designer or programmer.

Just choose DIY Web Builder templates you absolutely love it and

customize it to your needs. Create an amazing website in minutes!
Drag & Drop

It such a easy way to add any item.

It is really simple to place any kind of information:

text, images, tables, gallery or form.

Photos and other items can be freely dragged and dropped.
Now You Have Your Own Website!

Personalize your website with your personal needs.

Create your brand new website with your own ideas.

Connect your domain with DIY Web Builder,

and your website are ready!
Fast and Easy to Use

Custom Domains

Videos, Maps and Music

Never been easier to create your own
website. You do not have to be a web
designer or programmer. Just Choose
our DIY Web Builder, you can create a
website in minutes!
Customize your website domain name
to establish your own website.
Connect your domain name
with our DIY Web Builder.
For example: (www.yourcompany.com)
Add some life to your website. Easily
upload videos, music or a map for your
business, everything is here.
Provided SEO
Over 200 Templates
Drag & Drop Technology
In order to occupy higher ranking
in Google search, You must prepare
some useful and informative texts
for your website. It's also recommend
to provide url links, description
and keywords to ensure higher ranking
in search engines.
Choose from one of hundreds of amazing
ready made website templates. Add your
logo, text & images and your
new website is ready to be published.
Super simple to add any item.
You do not need to know
any programming code,
It is easy to put any kind of information:
text, images, tables, gallery or form.
Photo and other items can be freely drag anywhere. You will love this tool!
Accept Payment
Social Media Ready
Unlimited Page

Have something to sell?

Start selling your product online with PayPal integration.

You can link to your media

Facebook,Twitter,Google+ or LinkedIn.

Create as many pages as you want,




there are no limits to what you can do!
Features/Plans

Personal

Business
Enterprises

Price

RM388

RM688

RM2999

Custom domain

Space & Traffic

300GB

800GB

Unlimited

Add Web Pages

Unlimited

Unlimited

Unlimited

Add Application

Unlimited

Unlimited

Unlimited

Templates

Over 200

Over 200

Over 200

Languages

More than 35

More than 35

More than 35

E-mail

Facebook Fanpage

Facebook Like

SEO

Free Domain

.com/ .net/

.org/




.info/ .biz/

.com/ .net/

.org/
.info/ .biz/

.com/ .net/

.org/
.info/ .biz/
Personal Plan

Business Plan

Enterprises Plan

RM

388

RM

688

RM

2999
Personal use plan
Business growth plan
Super Enterprises Plan

Perfect website for single user




Grow your business with us

Enlarge your enterprises business