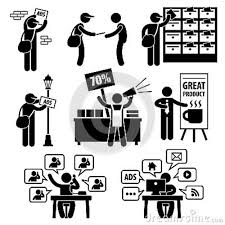 First, wholesale
This is the most common purchase channels, if you are operating clothing store , then you can go to some large clothing wholesale purchase in wholesale purchase requires a strong bargaining power , and strive to be awarded to the lowest price , while wholesalers establish a good relationship , tune in on the issue of replacement and wholesalers say clearly to avoid disputes in the future.
For the crowd : there is such a big local market , sellers have the ability to talk about price
Second, manufacturers
Regular manufacturers adequate supply of credit is high, if the long-term cooperation , the general can seek to product replacement. But in general , high -volume manufacturers are not suitable for small wholesale seller. If you have enough capital reserves , has distribution channels, and are not afraid Yahuo, it can go to the factory purchase .
For the crowd : economic strength , and other distribution channels seller
Third, wholesalers
Generally use the search engine Google, Baidu , etc. will be able to find many of these trade wholesalers. They generally supply directly from manufacturers , supply more stable. Inadequate because they have bigger, more orders , it is inevitable that some services can not keep up . And they have their own fixed and old customers , it is hard to talk about their condition , and unless you become their major clients after , there may be discounts and other deals. At the beginning of cooperation on take delivery time, the exchange of goods and other issues clear.
For the crowd: there are other distribution channels , sales of large sellers
Fourth, the purchase of foreign products or OEM products
Currently there are many factories in addition to the remainder of the product outside of trade orders or some well-known brands of OEM production surplus disposal , the price is usually very low, usually the market price of 2-3 fold , quality workmanship is guaranteed, this is a good purchase channels. But generally require the purchase were all eating , so entrepreneurs have economic strength.
For the crowd : There are sellers supply channels , but there is the ability to identify
Fifth, eat into inventory or clearance products
Because businesses eager to deal with , the price of such goods is usually very low , if you have enough Kanjia capacity and economic capacity, can eat a very low price , however, go to online sales, the use of geographical or time difference to obtain sufficient profits. Eat these products, you must have the ability to identify the quality , but can grasp the development trend and to establish their own distribution channels.
For the crowd : financial strength , a better understanding of this industry seller
Six , B2B platform
Domestic cargo types B2B platform which is very large, it may be in the country have registered wholesalers or manufacturers B2B orders, just use the internal search engine, you can quickly find what you want supply, comparative advantage is strong , You can shop around , and with mature B2B platform for the sincerity of also doing well . However, there are risks, and certain logistics costs will increase costs.
For the crowd : there is the ability to identify , have good communication skills.

Seven special purchase channels
If you have friends or relatives , you can help the them into some of the domestic market can not see higher prices for goods or products , if you can find someone from Hong Kong to evolve like goods, bags and other brands in Hong Kong or overseas , from Japan into the cameras and other electronic products , into crafts from Russia. If you work and live in the border , you can do a pass out personally purchase, so very characteristic or price advantage.
For the crowd : there is such channels, while sellers can grasp trends