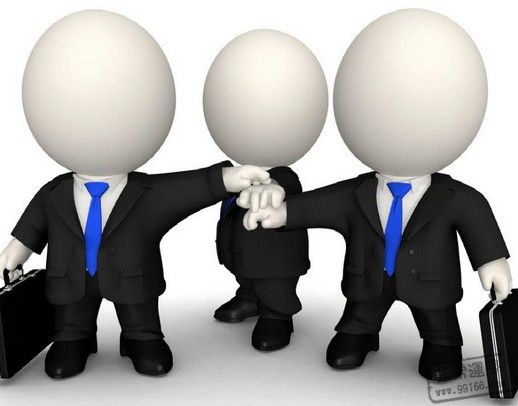 First, studious nature
As we all know , do need to use the knowledge of many aspects of the site , which requires owners friend must be a generalist . Ancient saying the industry has a director , learning theory here has been designed also eclipsed . However , people who do little rounder . Will not necessarily promote the establishment of the station , the code will not necessarily write articles , proficient in the program, even a simple picture may have made ​​it out. This is understandable , but you can if you want to become a successful webmaster, you have to learn these skills. Though not required proficient , but at least will get to understand , that owners and friends must continue to learn , to be successful . Just do not let a love of learning to passive learning , how can do that ? Therefore , studious is a basic condition for the success of a webmaster .
Second, predictable and rapid ability to accept new things
The rapid development of the network , in order to become a successful webmaster, must have the ability to quickly perceive and accept new things in the future , to be invincible. Now then just get a station , not marketing, not very updated , there will be IP, you can make money , and now it ? Really shocking , worlds apart Yeah. Go back and look at how many of the smash hit of the year the site are now hard to find , the reason is that these two owners lack the necessary capacity to foresee and to accept new things , immutable , rest on its laurels , the result is inevitable. Only by accurately grasp the development trend of future events , can promptly adjust their thinking, to accept the new rules, adapt to new forms , thus invincible.
Third, the super willpower and affordability
Operation of the site is difficult, webmaster of the road is bumpy . Every successful website owners are integrated into countless blood and sweat . Build a website from the beginning , webmasters have to take the trouble of doing the promotion, marketing , optimization and a series of tedious work, but those jobs are long , repetitive , no head no tail . Imagine if there is no strong willpower how can stick to the end. Not only that, we all know that in the online world , there may not have to pay the harvest . May be hard to promote your keyword ranking no improvement , still running in place , what is more they retreated ; may also be included in all of a sudden you're profitable website , no traffic , back to the starting point ; there may be linked to horses and so many sites you unexpected things happen, how would you do ? Was knocked down accidentally , or frankly treat , careful analysis, and start again. This will require you to have a superior capacity, it can be said that there is no development of the site be easy, unable to withstand the blow, it is doomed to failure.
Fourth, communicative competence
Although the development of the site in a virtual world , but it is not isolated. Exists between the role of each site inextricably linked , links , and that is the most direct expression . As a qualified webmaster, must possess the necessary social skills. The only way to find a sincere friend to help each other , learn from each other and better understand network dynamics , development of the industry as well as other people's experience and skills station . Behind closed doors, self-enclosed station will not be successful .
Fifth, strong physique
This one is the most important webmasters can not cause , but is the most important. Saying goes well , the body is the capital of revolution , not a good body , everything is emptiness talk to many young owners , relied on his young , do not care , in fact they are consumed with their own capital, destroying his body . See my friends in this article must wake up , cause honesty is important , higher body price . Refrain school Zhuge Dead Before the Ship Even Sank , I ended up disappointed.
This is the little experience I do stand five years experience, I hope the website dedicated to the cause of friends savor , must be able to have a good result.