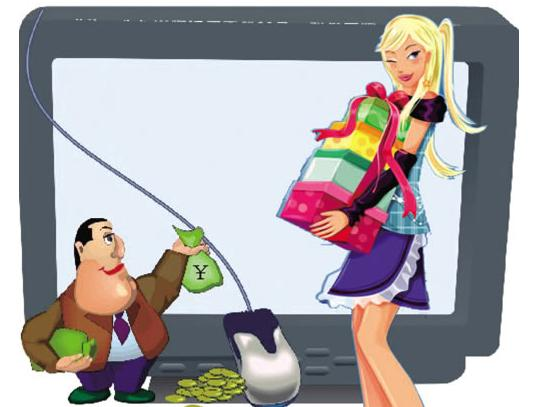 1 , The trend products

Most people like to pursue fashion , food, clothing , and are used in trend products.
Trend of products in the absence of the popularity of the first to be purchased by specific populations , use, and later became the general public to follow while buying a hot commodity .
Do these markets have a certain predictability , to understand the external message , but these products have life cycles , that is out of date, then nobody or very few people buy it.
If the trend in the country to sell products abroad to get the message that , in this regard the product more developed countries get the message , sell early, just to sell when profits are high, a few days can make you rich, but should always pay attention to all
aspects of the message , to see whether the products you sell to cycle to sell the goods as soon as possible , to find new products.
For you to master the different product life cycle is very important, it wants you to shop with high delivery capability.
Trend product is a high- risk, high -return business , you need to have experience , good analytical skills and courageous person, not recommended for novice to try these products .

2 , Daily necessities

In the shop selling daily necessities, should follow the laws of the market , these products works exactly like the operational characteristics of the store .
First analyze the characteristics of commodities , buyers are mostly women, so women should seize the psychological characteristics housewife to sell your product.
Practice has proved that the most valued buyers is the price , these women at the time of purchase of such goods , always want to buy the cheapest that one can go to see daily shop , the owner is not required every day goods, frequent reception
customers, warehouse management , commodity classification shelves so tired but does not have much money .
Online selling daily necessities , too, because the commodity is not high profits , sell more merchandise variety and volume to get higher profits , so they need a lot of time to decorate shops and products, buyers can earn a point , the more
one point, more than the number on there because of the number of calculations .
3 , Professional Products

In the online shop selling commodity prices are low, because the majority of online shopping is still relatively low spending power of people, such as young people are 80-90 years later, students, housewives , etc, these people 's purchasing power is relatively weak .
But it does not prove that high-priced , high -quality merchandise certainly no network market.
Antiques, name paintings, jewelry belong to such goods .
Features such goods is the price , high -quality, investment value , so there is still a lot of network market.
The current status of view, the market characteristics of such goods for two reasons: First, fewer buyers , but the buyers are mostly class life of leisure , little pressure, so to older people in the publicity and promotion
think about ideas ; Second, professional, usually insiders , specialized collection of calligraphy and paintings of famous people , they usually have their own circle of friends , they are collections professionals.
If you want to do in this area , you also have to be experts in this field .
Want to do online these products is currently difficult , but these products are relatively scarce , and only expert in this area to know how to get it , it is possible to make money high profits .

4 , personal idle goods

There is often some shopping around of people, they display a large variety of home goods , some even once useless.
If you are such a person, you can put these products on the web to sell, this is a good idea.
Because many buyers are idle goods enthusiasts, mainly because the price is very low idle goods .
In fact many idle goods constitutes an online flea market.

Idle Item Master clothes, digital products, maternal and infant supplies , books, etc. , these idle enough for 10 on the online shop .
Many sellers have this experience at home idle items too , give it away and Nabuchushou , the shop sold for cash .
For more than idle goods sellers , online is a very good platform , it helps you to clear the attic at home, while also these " waste" be converted into cash.
But if you want to shop online or trying to make money to subsidize living as a professional online shop , then idle goods transaction is not your first choice , because you can not have a steady stream of unused product .

Recommended novice sellers do virtual recharge shop open

A novice sellers do business to open shop purchase large investment ; do virtual investing 300 or 500 to buy the right to automatically recharge software agent can sell ( phone calls, game cards , you can also recruit agents to teach others to open shop
, Chamber of Commerce to sell a set of software you sell high profit commission a 300 software royalty 250 , 500 commission 400 )

Second, there is no real credibility , then do not buy your stuff to others , and those who do not need the virtual , after buyers buy, as long as you use the software to his charge Haojiu Hang

Third, do not sell the kind words will Yahuo , then a lot of your money will be accounted for

Fourth, do physical capital return is too slow , when buyers buy merchandise , then you mailed to him , and to wish him a long time to confirm receipt , as well as buyers after receiving forgot something in the shop
confirmation of receipt , that you have to wait 15 days to help him online system automatically confirm receipt

Fifth, the novice open shop no technology, not decoration shop, not to promote propaganda , then your product may sell out what