Youth
should plan to
spend money,
and lay a good
foundation for future
financial
chasing the dream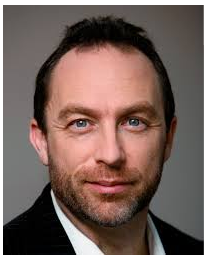 Wikipedia founder Jimmy Wales hopes of young people seriously own money in order to safeguard the future seek to have the money when their dreams.
"Wheather it is a change fo job, or an entrepreneurial dream, the less you NEED to spend each month, the easier it is to follow those dreams."

I think the young man in his early twenties should be aware that they can now control overhead through the way for future financial freedom to prepare. Financial freedom is an important guarantee for the pursuit of dreams, whether it is a favorite work or their own business, and now the cost of reducing one point, difficult to realize the dream of the future will reduce one point. In this regard, there are many experiences, my deepest experience is only the most worthy places to spend money, such as education, rather than spend pleasure.