Brave to try your idea , try to avoid the post because no regret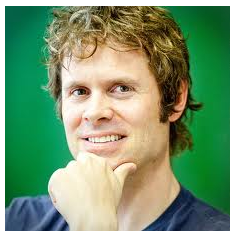 Pandora founder and chief strategy officer Tim Westergren said that if he had a chance to look for the young to provide their own guidance, he would tell himself: follow intuition and passion to go, when new ideas emerge bravely to try. Because afraid to try and fail than to regret the experience of feeling even more hard to explain. Westergren itself is a few dare to follow the instincts of a handful of people, and his return is to build up a market capitalization of 2.5 billion company.
"Be sure to 'notice'ideas when you have them, stop, Take the time to consider them seriously.And if your gut tells you they're compelling, be fearless in their pursuit."
You have to learn noticed inadvertently surfaced the idea of ​​the brain, stop, seriously think about it. If your instincts tell you that these ideas are very promising, it would be bold to try. Most people think that risk is not worth going to follow feeling, they always like to behave. But the opportunity is fleeting, nothing beats "If God can give me a chance ..." makes it difficult to let go.