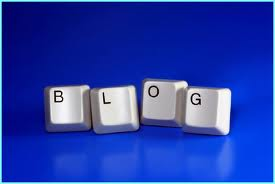 Today, news reports often appear " blog " figure. For example, an event through the blog will be disclosed to reporters , or the use of blog from another angle to describe an event , in addition, blog often seen in various newspapers and magazines .
However, you may have never seen a blog (weblog) or personally experienced blog circle. What is a blog ? Now, the number of blog up to tens of millions - they come from?
In this article, you will have the opportunity to enter the blog world. You can even learn how to create your own blog worldwide release.
What is a blog ?
Simplicity is a major feature compelling blog .
Imagine under " ordinary website ." Typically , it has a home , there are some links above , you can link to a lot of sub-pages provide detailed information . HowStuffWorks was part of this website, to organize a home through thousands of pages of information . Small business site also uses the same form, it may have a home and 5-10 pages. Most traditional websites are using this form . If the site is small, the network will look like booklets , if the site is large, similar to the electronic encyclopedia.
Typical sites generally have a home page that can be linked to the site each sub- page. CNN website (CNN.com) is a typical representative of this website. Contains CNN website thousands of articles , these articles are divided into several major categories, these categories and all the latest reports can be accessed by the page.
A typical blog in addition to the home , but does not contain any other content. On the home page , there will be a set of log entries. Each entry is a short text introduction, which may contain links to other sites , news reports and other objects embedded links . When the authors to add a new entry, the new entry will appear at the top of the page, and push down all the old log entries. The blog also has a right-hand column , which contains links to other fixed links to other sites and the article's author may be updated weekly or monthly time the sidebar .
Basically, the blog is very similar to the web log or diary. Authors can chat, fanciful . Many interesting links throughout the blog author discovered blog contains stories of interest to the author or piecemeal information.
Although the blog format can be completely free , but many blog has its focus. If a blog authors are interested in technology , then he might go to visit the " Consumer Electronics Show " , and then publish the article on the blog about what he saw at the show ; If a blog authors are interested in a particular disease he may publish news articles and studies related to the disease ; If a blog on economic issues of interest to the author , he might release some of the economic issues discussed article link, and then add your comments .
Some people just used the blog scrapbook form that is stored online . Just find the link to the author or pieces of information that you want to write down , and will publish it in the blog . That no one view this information, they are still useful in terms of its own , because the blog is a searchable electronic media , authors around the world can access it using a web browser.
In other words , in the form of blog is completely determined by the author . All blog in common is : log entries are arranged in reverse chronological order .
Blog circle
Interconnection is a major feature compelling blog . Tens of millions of people around the world to write blog , blog writers often like to browse other people's blog . If you see an interesting article on their favorite blog , they often add a link pointing to that article in his blog and its comment.
This tight interoperability produced a phenomenon known as blog circle . Blog circle consists of all cross-linked blog composition . When you visit a blog blog circle , which often contains a link to a blog circle other sites. If you prefer, you can keep jumping around for several years in blog circles , browse around .
Many blog readers will enter the blog circle, then look for one or a few they really like blog . For example, you may come to learn about the latest technology through a blog , and with another blog to learn about the latest news . Like radio broadcasts music as the host to select a song , blog authors screened news, links, or pieces of information . If someone likes the daily blog authors focus of concern , then he almost every day back to the blog site and read the information. Celebrities have also joined the ranks, they interact with their admirers by creating a blog .
Create your own blog
Now, create your own blog is a very simple thing, because there are some online tools can make blog management becomes extremely simple - Blogger, Xanga, TypePad and LiveJournal is only part of the services available . You can create a basic blog free , most tools have some features in order to pay the additional use. In addition , there are some software ( such as Movable Type) can provide more customization features to help you create and publish their own blog .
I use Blogger to create a Marshall • Brian 's blog (Marshall Brain's Blog). Create a simple blog is free, will only take about five minutes . Simply enter your name, email address and some other information. Then, select the blog "look " ( template ) from a set of standard templates. Then click a few buttons , they 're done.
Now , you can add new log entries in the blog . Basically , all you have to do is type in a log entry , then press the " Publish" button to publish it to . You can click the "Edit" button , feel free to edit the log entry . When you are satisfied with the new log entries , press " Publish" button , a new entry will appear in the blog.
I recently discovered one of the most outstanding site is a site called ExploreMarsNow.com 's . The author in his blog only took about 10 seconds to add a log entry on this website . The contents of the log entry is very simple :
I personally really like this site : ExploreMarsNow.
Established blog log entries can be that simple. Of course , an entire entry can be reported. All by You decide.
If you use Blogger, you can choose to blog in two different places :
- Your blog can be located Blogger.com blog sites ( called Blogspot.com) on . You can own a custom URL for the blog is created , and then perform all of the blog hosting done by Blogspot.com. For example , you can find Marshall • Brian 's blog on http://MarshallBrain.Blogspot.com.
- You can also host your own blog on other websites . Every time when you "publish" blog , Blogger will use FTP to send your latest blog HTML code to the selected location.
Write a blog is extremely simple, which is one of the reasons so popular blog . However, if the text does not meet your needs , then, many blog tools also allow you to post photos , videos and audio files. You can even publish information via mobile phones.