1、Greenfish Icon Editor Pro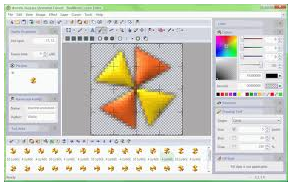 Greenfish Icon Editor Pro is a powerful icon editor, very small, less than 1.8MB after decompression It supports layers, you can create animated icons, including high-quality filters, such as Bevel (beveled), shadow and glow.
2、IcoFX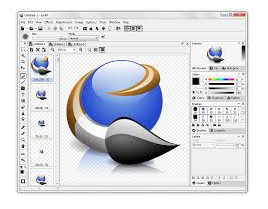 IcoFX is a famous icon editor with many features, such as its support for Vista icons with PNG compression, support for batch processing, in addition, IcoFX also supports up to 256 × 256 size, high-quality icons, and you can import export bmp, jpg, gif, png format pictures.
3、Sib Icon Editor
Sib Icon Editor is a free icon tool for Windows, you can edit icons, manage icon libraries, edit PNG icons, you can paste material from other format images, you can extract icon files from the Windows executable file, you can even convert Mac icons to Windows icons .
4、Stardock IconDeveloper
IconDeveloper it easy for you to create Windows icons, there are two versions, the free version and an enhanced version of charges ($ 19.95), for ordinary users, the free version has been sufficient. Enhanced version can be converted to other formats picture icon file, you can adjust color, hue and Gamma curve, supporting the entire folder batches.
5、aaICO Icon Editor
aaICO is an excellent and very easy to use icon editor. feature not a lot, the interface is very simple, suitable for simple icon designer.
6、LiquidIcon XP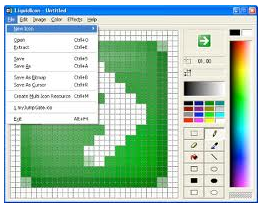 LiquidIcon XP includes a set of standard image editing tools, including Icon Extractor can extract icons from EXE or DLL files, also contains the image inversion, rotation, mirroring, and other tools.