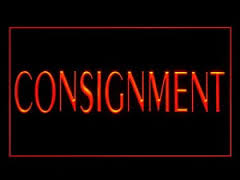 Consignment (Consignment) is a commissioned consignment trade. It is the principal ( the owner ) first consignment of goods shipped to entrust a foreign consignee ( trustee ) , in accordance with the conditions stipulated in the agreement consignment by consignment sales person instead of the owner , after the goods sold by the consignee to the owner a settlement payment of trade .
Feature
1 , the first consignment was shipped , after closing the trade.
2 , is the relationship between the exporter and the consignment consignment providers.
3, the consignment was not sold before the consignment is not to sell goods suppliers , ownership remains the principal ( exporters ) of goods.
Consignment used in international trade , compared with the usual way of selling off , it has the following characteristics:
1 , the exporter of the consignment people, relationships with people is consignment consignment relationship , rather than the trading relationship . Consignor ownership of the goods until the goods by the consignee by the conditions of the consignment agreement to sell to the buyer. Consignee only dispose of the goods in accordance with the Consignor 's instructions.
2 , before the goods sold on consignment , including transit and arrival of all the costs and risks consignment ground after borne by the consignor . However, due to the loss of the consignment of goods leaving human reason , is lost , the consignee to take responsibility .
Consignment trade advantages and disadvantages. Using consignment conducive to foreign buyers to see the spot , easy transaction , the switching market , sell some new products, such as dealing with some overstock goods have a certain role . But the consignment has certain risks . Goods shipped from the sale , during the longer smooth , but after a consignment of goods to sell all parties in order to recover the money , etc. , so the flow of liquidity consignment party a long time, recovery of funds risks , product cost of sales is relatively large.
Advantage
1 , the first consignment of goods sold, held title to the goods on consignment , is conducive to follow the market.
2, the consignment is a physical trading . Goods to meet directly with the buyer , which will help to promote the deal .
3, the consignee not afford the risk and expense , usually by people Loaning consignment , consignment people do not take money, you can mobilize the enthusiasm of operations .
Shortcoming
1 , the larger the risk borne by the exporter , the larger costs.
2 , consignment loan recovery slower .