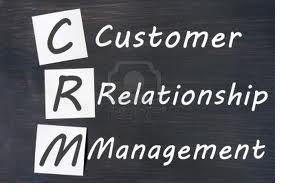 CRM (Customer Relationship Management) Customer Relationship Management . CRM is an enterprise using technology to manage relationships with customers. In different occasions , CRM may be a management academic language , could be a software system , CRM is commonly referred to , refers to the analysis of sales , marketing , customer service and other processes should be automated using a computer software system . Its goal is to reduce the sales cycle and cost of sales, increase revenue, find new markets and channels needed to expand their business and enhance customer value , satisfaction, profitability and loyalty . Implementation of CRM projects can be divided into three steps, namely the application of business integration, business data analysis and decision execution. CRM is a business strategy to select and manage their valuable customer relationships , CRM requires a customer-centric corporate culture to support effective marketing, sales and service processes.
Definition 1
CRM is a business strategy of enterprises, it is the case in accordance with customer segmentation and effective organization enterprise resources to cultivate a customer- centric business practices and implementing customer-centric business processes , and as a means to improve profitability capacity , revenue and customer satisfaction.
CRM implementation is based on a one to one marketing, customer segmentation , it is effective for business organization and deployment of resources in accordance with customer segmentation comes , and customer-centric is not a slogan , but an enterprise 's business practices and business processes to focus on the customer , to increase profits and customer satisfaction CRM through such means .
Definition 2.
CRM is a customer-centric business strategy, its information technology as a means for the redesign of business functions , and workflow restructuring .
This is defined from a tactical perspective elaborated . CRM is a business strategy based on enterprise development strategy , which is based on customer-centric business strategy , but is no longer a product-oriented to customer demand -oriented ; Information technology is a means to achieve by virtue of CRM , which explains IT is not a necessary condition for CRM is not all. CRM is a business process redesign , the enterprise business process reengineering (BPR), and all this is customer -centric, information technology (CRM system ) as a means .
Definition 3
CRM is a business through meaningful communication, understand and influence customer behavior , and ultimately improve customer acquisition, customer retention , customer loyalty and customer profitability objectives.
In this definition, fully emphasizes the interaction of business and customer communication , and this communication is meaningful , it is possible to understand the customer based on this and on the basis of the customer's behavior can influence and guide customers through such efforts ultimately is Get more customers, retain the original old customers, improve customer loyalty , so as to achieve the purpose of creating value for customers .
Definition 4
CRM is the perfect combination of modern marketing management concepts and information technology. CRM is "customer " as the center , with " sales team management " as the core, processes and execution for the demands of enterprise -class " enterprise operations management " platform.
In this definition, a better exposition of the CRM is the business operations platform level , emphasizing the combination of customer and team.
Definition 5
CRM is a business philosophy and overall business strategy , which uses advanced information and communication technology to capture customer data , the use of advanced data analysis tools to analyze customer data mining features of the customer's needs , preferences, trends and behavior patterns , accumulation , use and sharing of customer knowledge , and through targeted for different customers with excellent value for customized products or services to manage the life cycle in different combinations of customer relationships and interaction to strengthen customer loyalty through effective customer and, ultimately, achieve a reasonable balance to maximize customer value and maximize enterprise value between dynamic process.
Definition 6
Is the core competitiveness of enterprises in the construction, for the sake of winning the competition and rapid growth , establish a customer-centric philosophy, including the designated judge , choose and strive to develop and maintain the integrity of the customer's business strategy ; enterprise customer relationship focus on optimizing organizational structure and business processes, improve customer satisfaction and loyalty , can effectively improve the efficiency and profitability of the business practices ; also enterprise around customer value creation , for the ultimate realization of electronic , automated operational objectives , or in the process of invention the advanced technology sum method , management systems and solutions and the like.