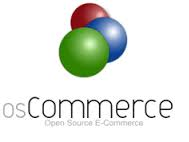 Advantage
- There are very large plugin library features everything needed.
- Site access faster.
Disadvantage
- Takes a lot of time and effort to complete with the necessary plug-ins, and the plug-in, the more and more conflict.
- No interface template system, making it unable to adapt to the needs of website design. The vast majority of OSCommerce site stereotyped.
- Manage a simple function, businesses can not afford the ever-increasing demand for professional e-commerce.
- Almost no longer updated.