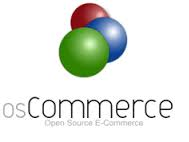 osCommerce is a free software development community developed and maintained by the online store solution. As the follow open source software development and publishing agreement , osCommerce free to download, install and use, and can be modified and published in accordance with their needs, can be applied to any business environment , but can not use its own profit nature activities , detailed GNU General Public License agreements refer to Appendix .
The system has a simple installation , flexible and powerful set of background maintenance feature that allows non-technical users very easily on their system platforms such as Windows computers at their installation and the reference documentation and instructions run their own e-commerce site . If you encounter problems, you can go to the official support community for help , where we can find a lot of resources, you can search on the support forums and ask your question , you can search for what you need Plug in the plug-in part , can go to the FAQ seek answers to general questions , all this makes osCommerce has strong vitality .
osCommerc Open Source world with a variety of mainstream technology solutions , provides a set of free and open platform , such as powerful PHP dynamic web development languages ​​, stable Apache web server and MySQL database server speed class .
Installation and use osCommerce, no special system platform , osCommerce can run on any supported PHP3 or PHP4 server environment needs to support PHP and MySQL , the operating system can support Linux, Solaris, BSD , or Microsoft Windows.