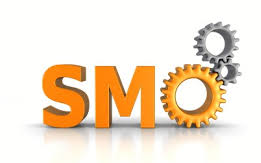 SMO (Social media optimization) and social media optimization, that is, by some socialization mode of transmission, the use of social media resources: online communities , theme forums and other social networking sites ( such as Kaixin , Renren , Sohu white society , Sina Bo ) will be viewed information sharing to the major social networks social media in order to bring back more of the traffic, while a set of methods to obtain efficient, rapid and broad public dissemination of results .
What is Social Media ?
Social media (social media) is a new online media to give users a great participation in space , can be understood as "to interact " online media network , or can be seen : the absence of effective participation of users , the media platform basically no content .
The official explanation: Social media is a set of ideas and technologies to build applications based on Internet -based Web 2.0, which allows the creation and exchange of user-generated content.
Social media is one characteristic : "share" , the information is shared with a small group of large-scale population living target audience , social media change the past, the media is many- to-many mode of transmission "dialogue ."