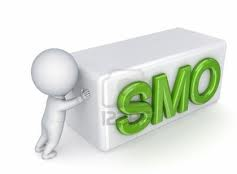 Social media is great for users to participate in the new online media space , which has the following characteristics:
1. Participation
Social media people can actively contribute to stimulate interest and feedback , it blurs the line between media and audience
2 . Openness
Most social media are free to participate, they encourage people to comment , feedback and share information. Participation and use of social media content in virtually no barriers
3 communicative
Traditional media to adopt a " broadcast" the form, content spread by the media to the user , one-way flow. The advantage of social media , the spread between two-way media content and users , which formed a kind of exchange
4 . Dialogic
Traditional media to " broadcast" in the form of a one-way transfer the content to the audience . The social media is more is considered to have the characteristics of a two-way dialogue
5. Communities
In social media , people can quickly form a community , and content in photography, drama or political topics of common interest for the topic, adequate communication
6. Communicative
Most of the social media have a strong communicative , through links , will be integrated into a variety of media together .
A variety of social media on the Internet can be divided into eight categories :
A social network , such as: NetEase Weibo , Tencent meager Sina blog
2 video -sharing networks , such as: Youku , potatoes
3 photo sharing networks, such as : Netease photo gallery , Flickr
4 entries cooperation networks, such as : Baidu Dictionary , yahoo baby fish
5 new knowledge -sharing networks , such as: Baidu, Sina love to ask
6 Selection of media content , such as: Baidu Encyclopedia , interactive encyclopedia , Wikipedia , and hearing , etc.,
7 business networks , such as: Sohu white society , Tencent Alumni
8 social bookmarking , such as: Tencent bookmarks, Baidu Bookmarks