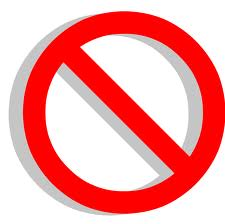 First, Mr. Wang was earlier involved in my flowers Zubai business entrepreneur, he participated in the early days to entrepreneurship training , while the teacher made ​​a lot of entrepreneurial ideas, but have been rejected entrepreneurship counselor , the reason is very simple: a good idea , market demand is not high. Finally, he chose flowers Zubai business proposal , because it was market demand has been showing a lot of hotels, restaurants, coffee shops , enterprises and institutions began to such outsourcing, began to focus on " professional to professional people to do things ."
The creative as market demand
Comments: The market demand is the fundamental entrepreneurship is the fundamental business survival is live conditions. No needs of the project is a fantasy , a mirage.
After four years of hard work, Mr. Wang to be successful, and now began to grow , wholesale , leasing and other large-scale development.
Second, I ACTUATORS are graduates of a university , walking in the workplace found that many companies are used in gas welding torch , but the actual operation of the ignition switch frequently , commissioning gas flow , greatly downgraded the work efficiency, increased security risks . Thus , use of the university is ACTUATORS knowledge to improve the gas torch for debugging , design automatic ignition, saving gas torch device and declared national patent , contact telephone Investment With core technology people are doing every day . Samples have now developed into dozens of manufacturers to try and win a high evaluation in preparation for large-scale production .
No funds would not be able Venture
Comments: no money , which is a lot of entrepreneurs have good ideas but not dare to implement the most important reason . Most people think they have good ideas , but lack of funds and nothing. In this regard, Zhangzheng Yan believes that this is a business idea but do not put into practice a common problem ! Actually, this is the problem of ideology , money is simply not a problem.
Today, venture capital funds continue to emerge, in order to obtain profits they are searching , hoping to find a suitable project , as long as your project to meet market demand , market potential , funding is a natural thing .
Third, Ms. Lee was 7 years old businessman engaged in the clothing business , and opened a clothing store , with clothing that more and more competitive upgrade , starting with more than the whole marketing strategy to meet customer , only to bring a lot of capital investment, but the benefits are getting worse. Then began to segment customers , specializing in maternity clothes sale , clothing for pregnant women color , style, function thinking , communication and clothing manufacturers facelift , designed for different beauty month maternity clothes , adding radiation and other technology element , with a minimum of capital investment to maximize profit.
The bigger the better target customers range
Comment: Many entrepreneurs choose venture in popular demand when the peg , but still did not succeed, do it tired. In fact, according to Pareto rule , 80% of the profits and wealth by 20% of key customers to create . Therefore, the purpose of the option when you want to segment customers .
Four years to come to Yang Chow opened a restaurant , the flagship of the signature dish is boiled tripe, after the launch of the business has been good, not expected, less than a year , several shops nearby so have launched a boiled tripe , then, Mr. Zhou business slump .
A fresh recruit eat days
Comments: The start on the road is no " once and for all " word . People's needs will change at different stages of the market , more competitors enter the market and forced to imitate the entrepreneur must maintain a high level of vigilance , and constantly develop new products in order to stabilize the old customers and new customers , the business grew and grew.
Of course, any entrepreneurial behavior are at risk ! Entrepreneurial process we must have perseverance and hard work a sense of balance, then we 'll venture further away from success .