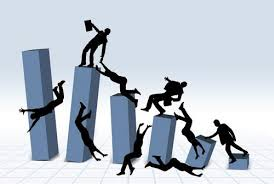 First: not careful market survey
A friend of Liu tried to preach a bright future projects , "as long as you invest $ 50,000, other things for me to do the whole , shared equally between the two of us ." Liu took the money after the result , it will not take long project do collapsed.
Advice: Typically , the entrepreneur , especially a close friend to others opinions are easy to over- confidence , consider the words of a friend that is representative of the market, the truth that he no longer on the market investigation , leading to investment failure . Chairman Mao said: want to know the taste of a pear , would personally try it. It is eternal and enduring truths , investors should keep in mind .
Second: eager for return
Zhang Ning to see a fellow selling plastic products making crazy money , and quickly raise the funds , decided to invest in this project as soon as possible . He advised his fellow said: "Now is the replacement product , you'd better be postponed four months ." Zhang Ning was very upset , delayed four months , which means losing a few million profit. Sure enough, a few months later , Zhang Ning products because of low technology content and unmarketable.
Advice: When entrepreneur started his investment , vulnerable to the immediate driving . Investment is a systematic project , the entrepreneur must overcome the idea of ​​quick success , can not get its eggs , dry Ze and fishing .
Third: Partner poor choice
Electronic Factory of Jiangsu, a township to develop an environmental monitoring equipment to prepare new projects due to lack of their own strength, decided to look for a partner. Fortunately, a company is willing to contribute $ 1 million. Factory joint eager, immediately signed a cooperation contract . However, the lack of sincerity partners , capital dragged eventually lost the best opportunity to seize the market .
Advice: Before co- founders , be sure to carry out a full range of partners to investigate the conduct of the partners , management capability , financial strength , etc., should have a detailed understanding , in order to reduce investment risk.

Four: Choose strength far beyond their investment partners
Several migrant workers decided to start their own businesses , they are a very promising market investments , but their own weak economic foundation, to seek investment partners . They chose a great strength of large enterprises, each invested sufficient funds for this project , but also occupies a majority stake . Funding issue is resolved, but in the operation , management, human and many other issues , but failed to reach a consensus. Because the other side is the major shareholder , does not operate according to the idea of migrant workers , the results of the project to fail. These migrant workers have the " good shade tree " idea , as long as there alone funds, other problems will be solved . In fact, because the partners are too powerful, embrace the right , the right to grab a strong sense that they can only be caught powerless embarrassment .
Advice: fledgling entrepreneurs , when equity financing , we must consider the balance of power problems on both sides. Although not obsessed with " fall upon " the other side , but we must always be wary of each other " fall upon ."
Five: ignore the return on investment , investment unfamiliar industry
Operating on the track just food factory director Zhang decided to race on a complete stranger industry , do a clothing factory . Since he had never engaged in clothing, and the accumulation of experience in the food industry and completely irrelevant in the apparel industry , the results of less than 1 year , garment factory on the defeated , also dragged down the main industry.
Advice: For novice investors , do not familiar with but a universal law .
Six: over a single investment project
In recent years, specialties became popular, Liaoning Jianghua minded people huh breeding characteristics , he will be all the money into them, but a sudden "a flow" epidemic , but it shattered dreams .
Advice: Although the single investment since the resources and funds focused on project selection under the right circumstances , entrepreneurs will bring good income, but as long as the risk of amplification occurs once , many years so that investors will be able to accumulate wealth destroyed . Lack of entrepreneurial experience of migrant workers should be eggs in different baskets can greatly reduce the investment risk.

Seven: the scale of investment is too large
Ping cooker to prepare their own investment projects with confidence, borrowing Distribution, but in the peer prices down, but can not sell the product .
Advice: Tandaqiuquan , venture capitalists are almost common , not knowing where crises on dormant , believe it may erupt. In the specific investments should be left nothing to prevent the risk , no money can be in the hands of alms that loser .